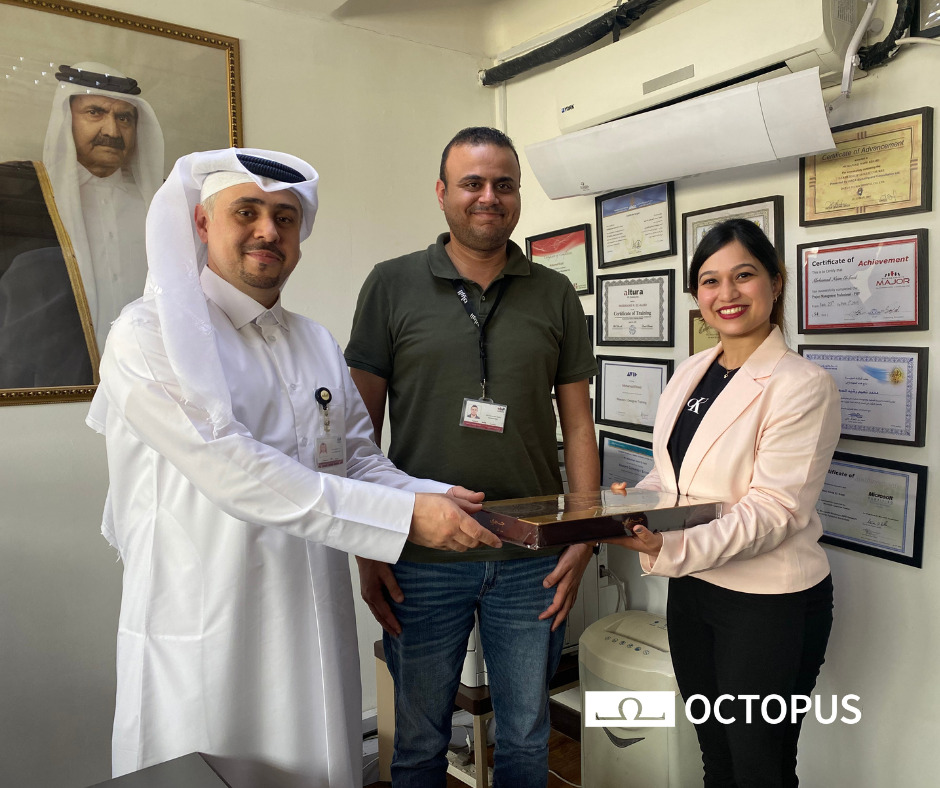 In March, Divya Jain, our APAC Project Manager at Octopus Newsroom, paid a visit to our customer Al Rayyan TV in Doha.
Celebrating 10 years of the deployment of Octopus Newsroom Computer System in Al Rayyan TV, Dyvia was greeted by the channel's Director of Engineering and Operations Mr. Mohamad Naim Al Said. She was given a tour of their modern newsroom, CAR room, MCR, PCRs, and studios. Using Octopus X, a variety of programs such as talk shows, sports debates, kid shows, and more are produced in these venues.
Dyvia also witnessed Octopus in action! Octopus daily users have adapted to working with this system with ease and highlighted its user-friendliness.
"I'm delighted to see how simple it is for users to work with Octopus. I spoke with several members of the production team, and they all said they are very pleased with Octopus X," Dyvia says.
Pandemic restrictions made face-to-face interaction with friends and partners difficult. However, as these are withdrawn, we are happy to visit our customers and see how Octopus is supporting news production.
"Being on-site was fantastic! It was also an excellent opportunity to show customers all the features Octopus newsroom sytrem has to offer, and are perhaps, unknown to them. We are now collaborating with Al Rayyan TV on an upgrade and on-site training so that they can utilize Octopus to the fullest."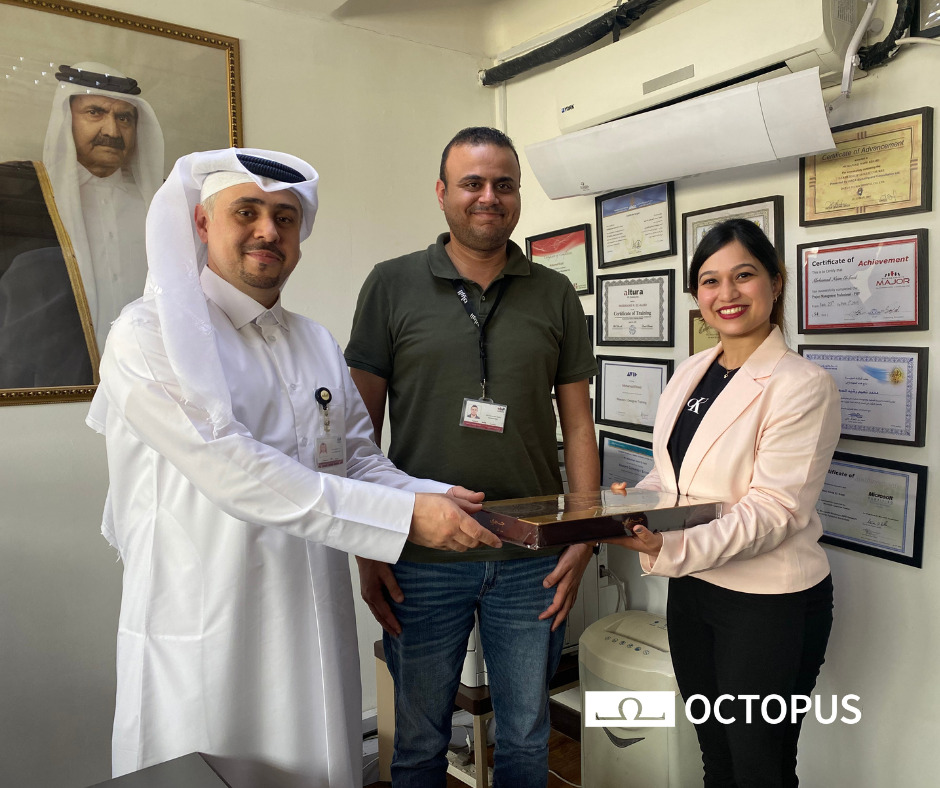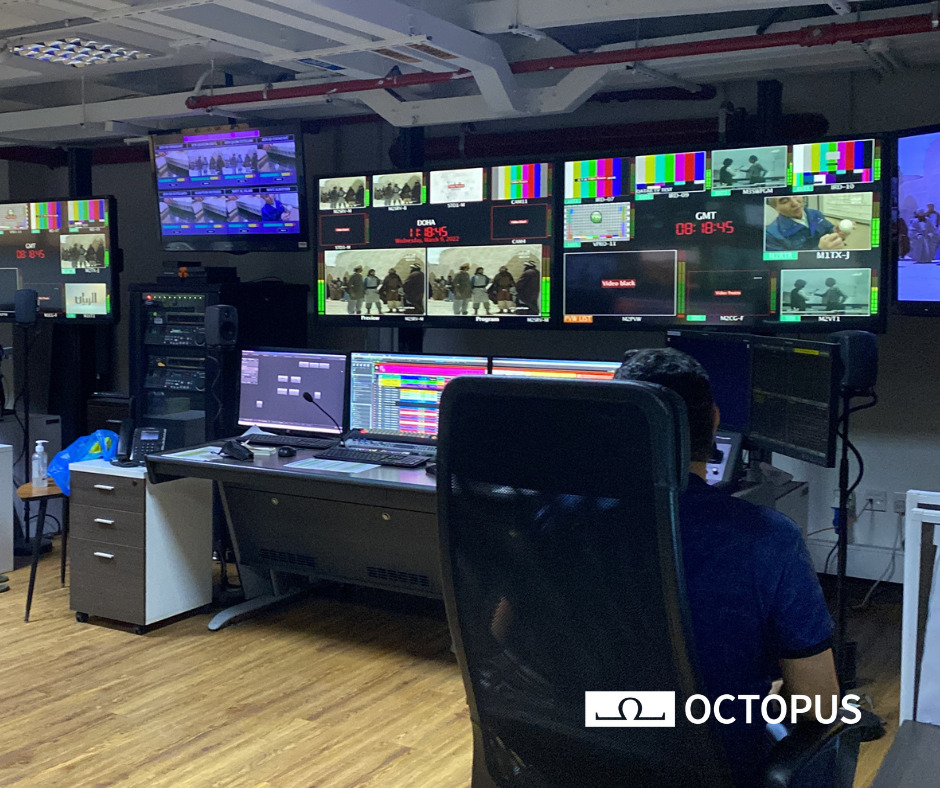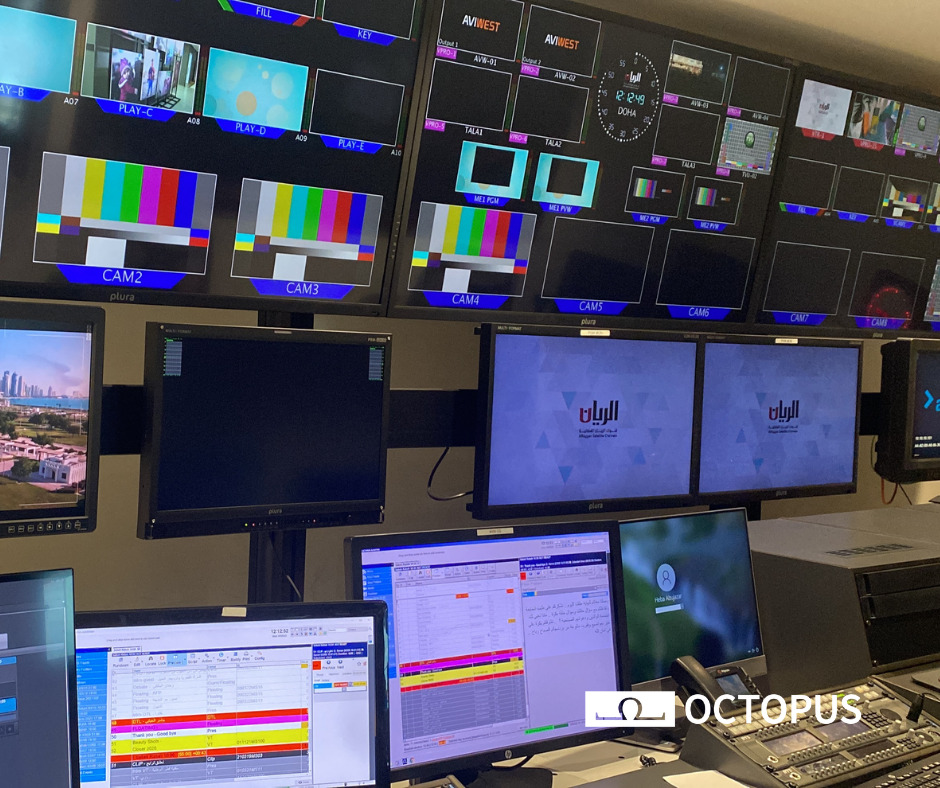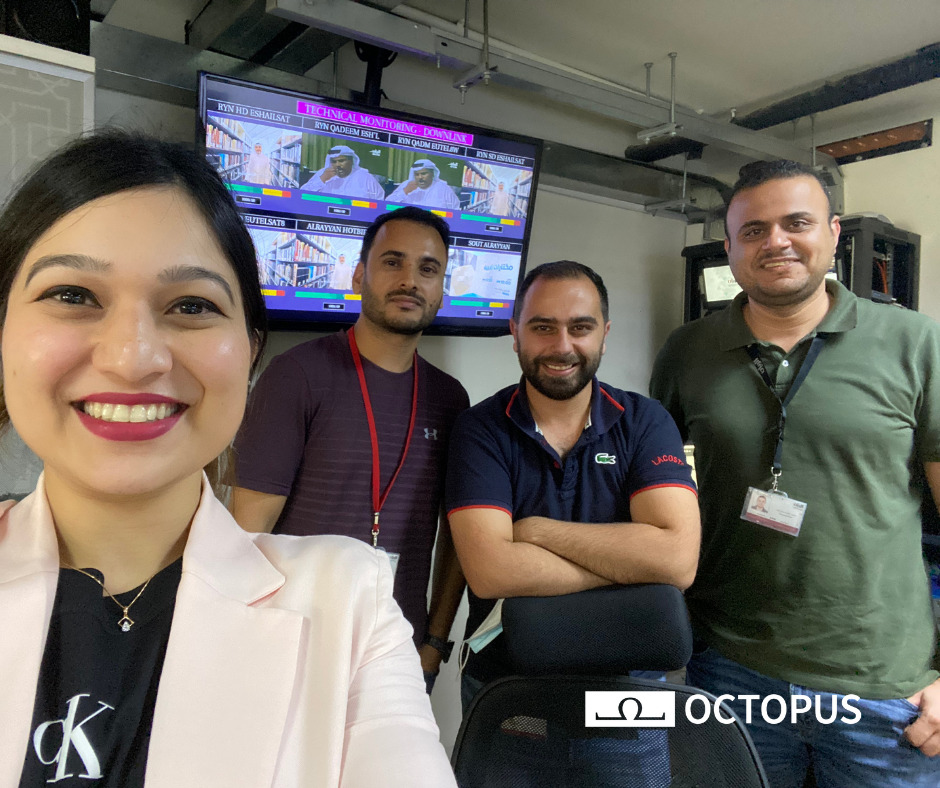 In the pictures find Divya Jane, Mr. Mohamad Naim Al Said (Director of Engineering & Operation), Mr. Faris (Senior Producer) Mr. Mahmoud Galal (Broadcast IT unit Head Mr. Mahmoud Galal) and his team Mr. Khalid Abedrabo and Mr. Makshud Alam. 
A blast to the past
Octopus Newsroom arrives in Qatar at Al Rayyan TV
May 2012
The new  Qatari channel, Al Rayyan TV, has become the first Arabic broadcast customer for OCTOPUS Newsroom in the Gulf Cooperation Council(GCC) countries. On 18 May, just six weeks after the demonstration of the  OCTOPUS6 newsroom computer system to the customer, the channel, complete with the NRCS, went on air. This was a part of a project that involved installing a new live news channel into a new studio in a short timescale.
The newsroom computer project was run on a tight timetable. The OCTOPUS6 NRCS was installed at the end of April leaving just over two weeks to the first transmission. Tony Jabbour, Senior Broadcast Engineer of  Al Rayyan TV, pointed out, "The Al Rayyan newsroom staff were experienced but had not used the OCTOPUS newsroom system before. That proved not to be a problem as they took to Octopus very quickly and without any trouble. And when the station opened, they were very happy to  use it on air."
Jan Pulpan, Octopus Director for Sales and Engineering commented, "Our first Arabic broadcast customer in  GCC has set a high standard. Getting the station up and running in such a short time owes a lot to the professionalism of the Al Rayyan technicians and operational staff. They were able to use their NCRS experience gained on other systems and apply it directly to OCTOPUS6. We wish them every success."
The Al Rayyan Satellite channel delivers live broadcasting targeting Qatari society as its main audience, catering to the distinctive identity and traditions of the country. It aims to promote the Qatari heritage and values, in addition to promoting the value of communication in the family, competitive spirit, and creative thinking.