Octopus Newsroom wishes a Happy Independence Day to our Indian friends!
We in OCTOPUS dedicated a quarter of a century to delivering breaking news across India and today we are celebrating by welcoming a new member of OCTOPUS family. Welcome Bharat 24!
As Bharat 24 – Vision of New India, defines dynamic and emergent New India, Octopus Newsroom will be powering the production and story-telling process across the country. Their team of 4,000+ journalists equipped with our mobile and powerhouse technology will elevate the level of journalism, accountability, and storytelling.
Octopus team was on-site training with customers of new channel Bharat 24 in Noida, India. Divya Jain, our APAC Project Manager, showed newsroom's team all Octopus features for the smoothest launch.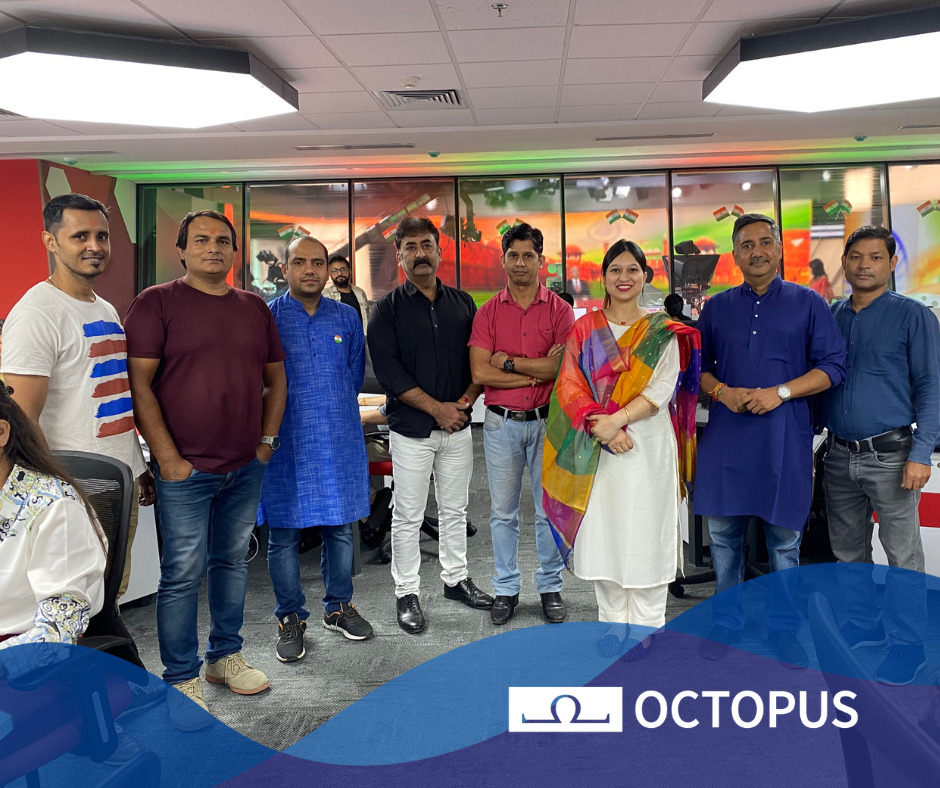 "With the new-age technology, the channel has well adapted to the quickly changing market dynamics and will ensure our news serves the evolving needs of the discerning Hindi viewers,"