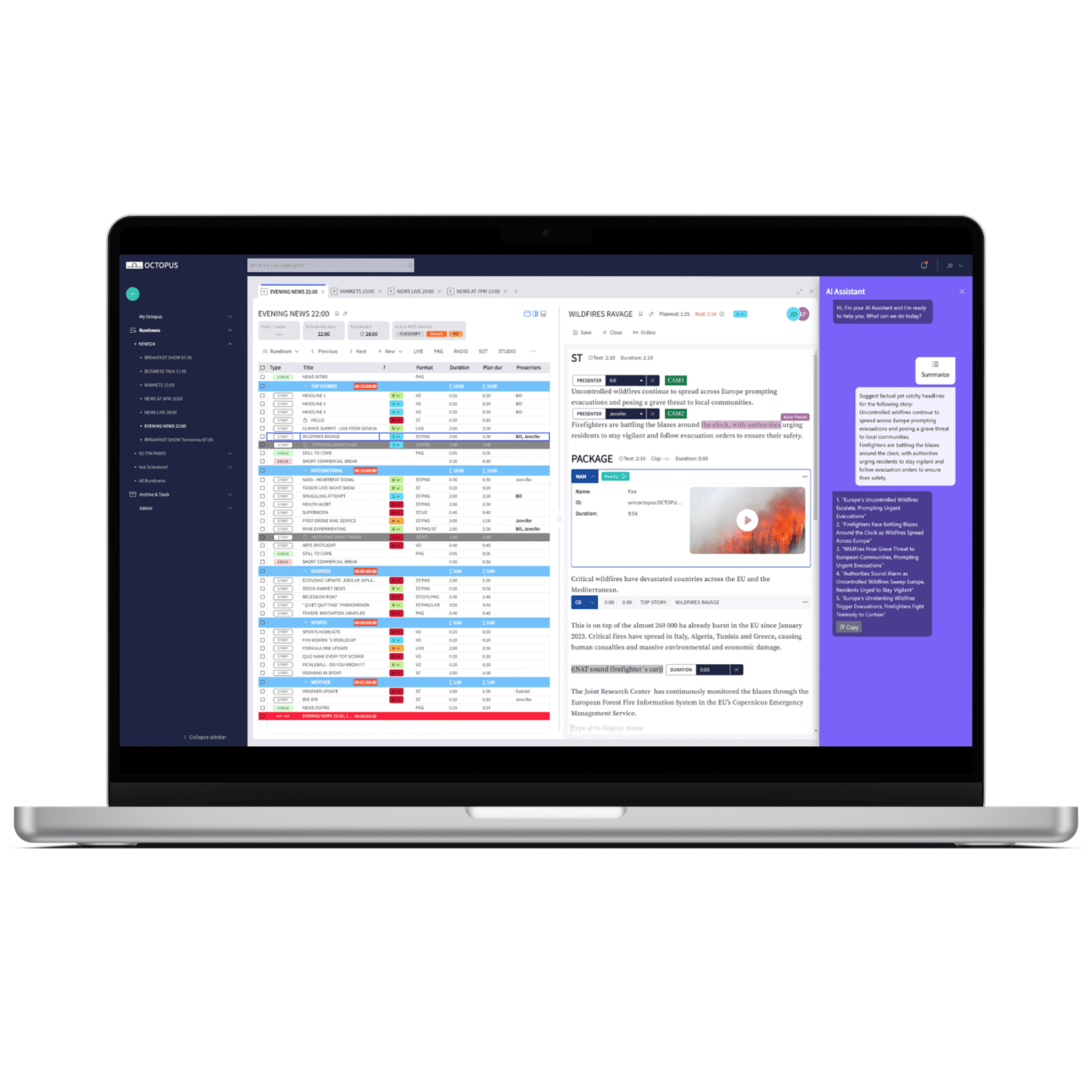 New Octopus Web Client
We're proud to introduce the new Octopus Web Client. Experience an intuitive and user-friendly design that allows you to access the most essential Octopus 12 functionalities effortlessly from your browser. Real-time collaboration with your team has never been more accessible, ensuring that you can stay connected and productive, no matter where you are.
The Most Powerful and Flexible News Production System
The Octopus 12 is hailed as the most powerful and flexible news production system to date. This latest version introduces a revamped interface, featuring a redesigned media preview function that offers a more intuitive and engaging way to interact with multimedia content.
Furthermore, it incorporates a dynamic assignment map, enhancing interactivity by allowing users to engage with assignments and track mobile users' locations in real-time.
Among its latest innovations are improved rundown management, seamless speech-to-text integration, a ChatGPT-based AI assistant, streamlined workflows with automation systems, and integration capabilities with resource management systems.
Whether you prefer a story-centric, rundown-centric, or hybrid approach, Octopus 12 is designed to simplify your production workflow.