Get ready to revolutionize how you create news content with Octopus Newsroom at CABSAT 2023!
We're proud to announce our groundbreaking AI integration with ChatGPT, and we're bringing it to CABSAT 2023. Don't miss your chance to witness the future of news creation firsthand at booth S1-F40 in Hall 1!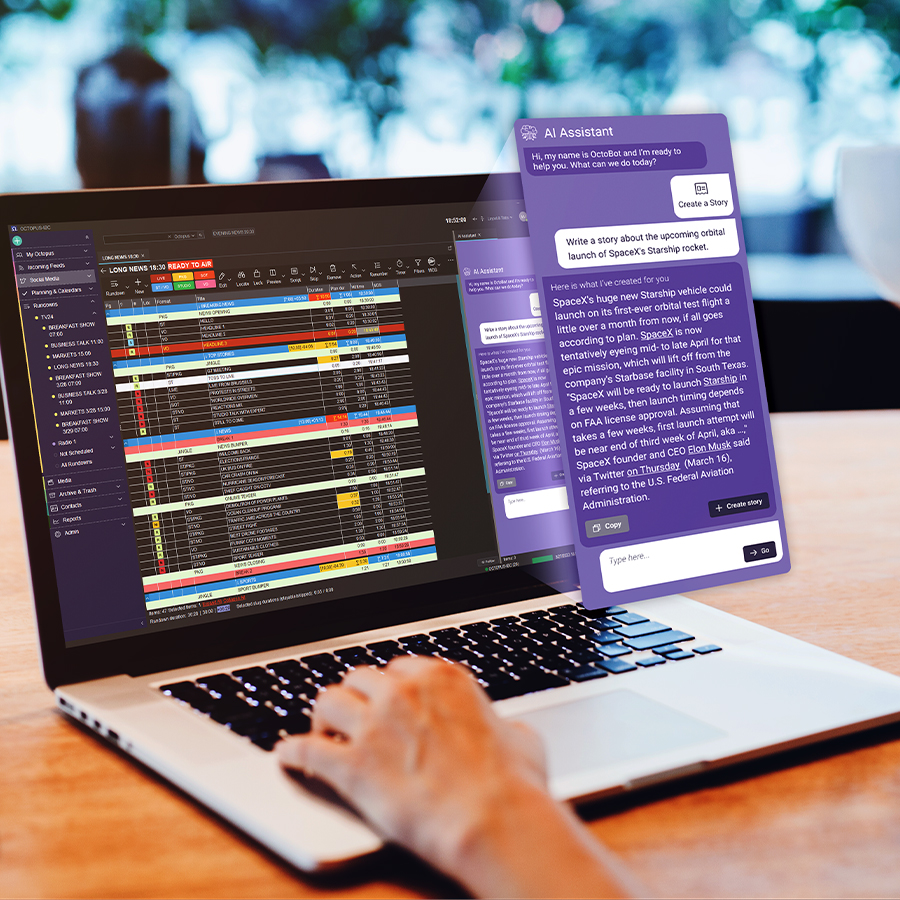 AI-enhanced news production system, Octopus 11, provides lightning-fast news creation capabilities that allow you to compose

, edit, fact-check, and summarize articles in record time.
We've put Octopus 11 through its paces with companies of all sizes and are confident that it's ready to meet the needs of any newsroom. Whether you need a story-centric or rundown-centric workflow, on-prem or cloud deployment, computer or mobile access, linear or digital publishing, or a one-time sale or subscription model, we've got you covered. Our system is compatible with over 70 technical integrations, making seamless integration with your existing systems a breeze.
Our team of experts will demonstrate the entire workflow from start to finish, working in tandem with one of our partners in the region, Whiteways.
You'll learn how modern newsrooms justify the efficiency of production in verticals such as content creation, team cooperation, and tight integration of all tools required.
Also, you will have a chance to experience our effective planning and collaboration tool, KO:R. Our planning system is designed to help you organize, collaborate, and communicate with your team or team silos, no matter what industry you're in.
Don't forget to check out iReporter, a User-Generated Content platform, which can change the relationship between you and your audience. You aren't just getting copyright-released videos and photos to your system – you're getting fewer points of contact from the field to your on-air or digital product.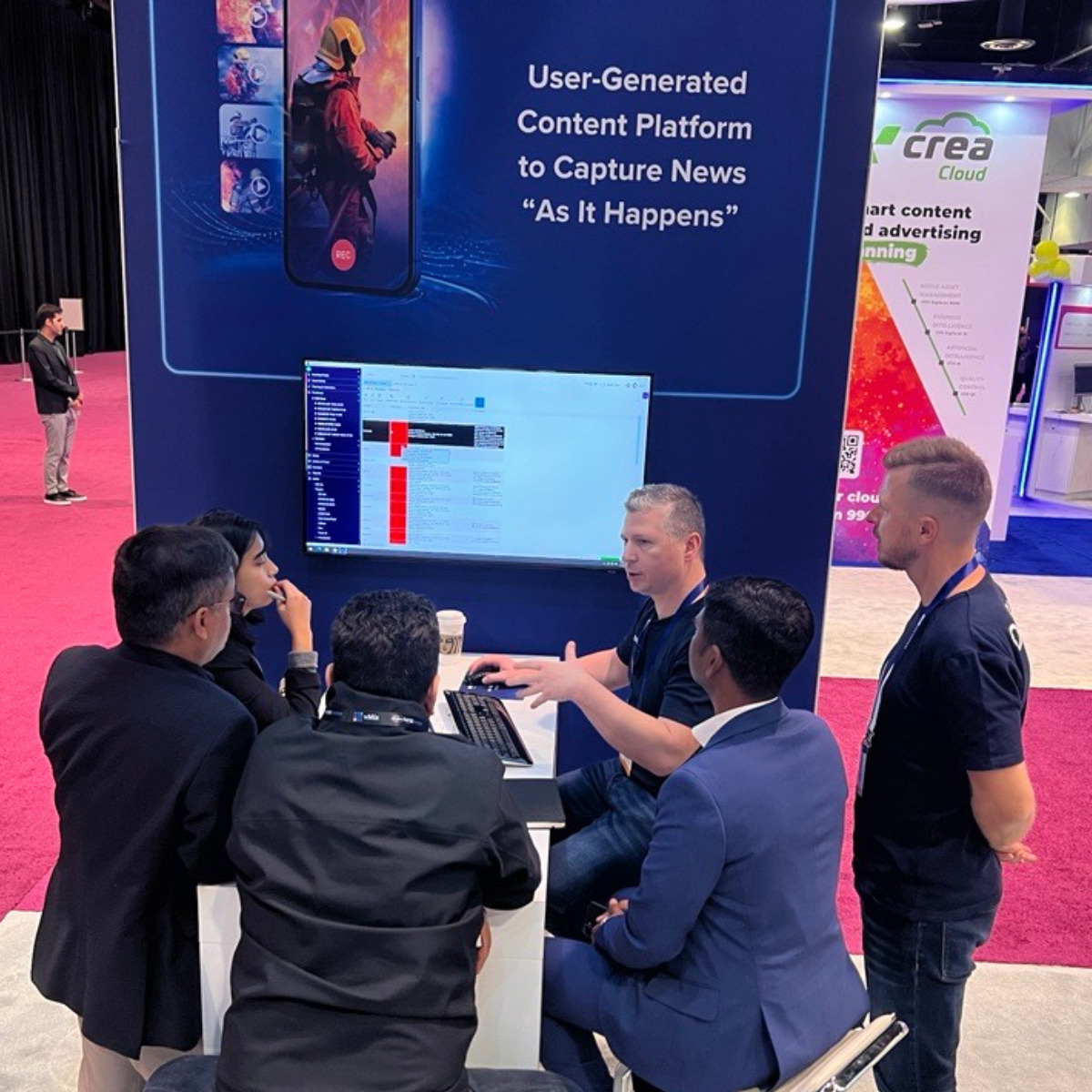 About Octopus Newsroom
Octopus Newsroom is a leading provider of newsroom computer systems (NRCS) for broadcasters and media organizations worldwide. The company's software solutions enable news teams to efficiently plan, create, and deliver content across multiple platforms, including broadcast, web, and social media. With over 350 satisfied customers and thousands of daily users in over 70 countries, Octopus is a well-established and solid partner for both small, medium-sized, and large TV and Radio stations all over the world.

About Whiteways
Whiteways Systems Pte Ltd is a leading, award-winning, broadcast system integration company. Whiteways is based in Jebel Ali Free Zone, Dubai– focusing on the Middle East region. Whiteways has won numerous awards from various governing bodies in Singapore. Whiteways has brought many new technologies to the broadcast industry. Whiteways is a partner of some of the leading companies in the industry. Whiteways has accomplished many large projects. Whiteways is one of the fastest-growing companies in its domain. Whiteways has a pool of in-house, trained broadcast engineers. Whiteways is active in more than 20 countries.