The Octopus Newsroom team is a global broadcasting and content production system provider with an innovative and predictive strategy to serve future goals in a rapidly changing content production world.
Gabriel Janko, our COO & Sales Director, shared how Octopus products keep on top of 2023 trends and the new tools that could change how you interact with colleagues and customers.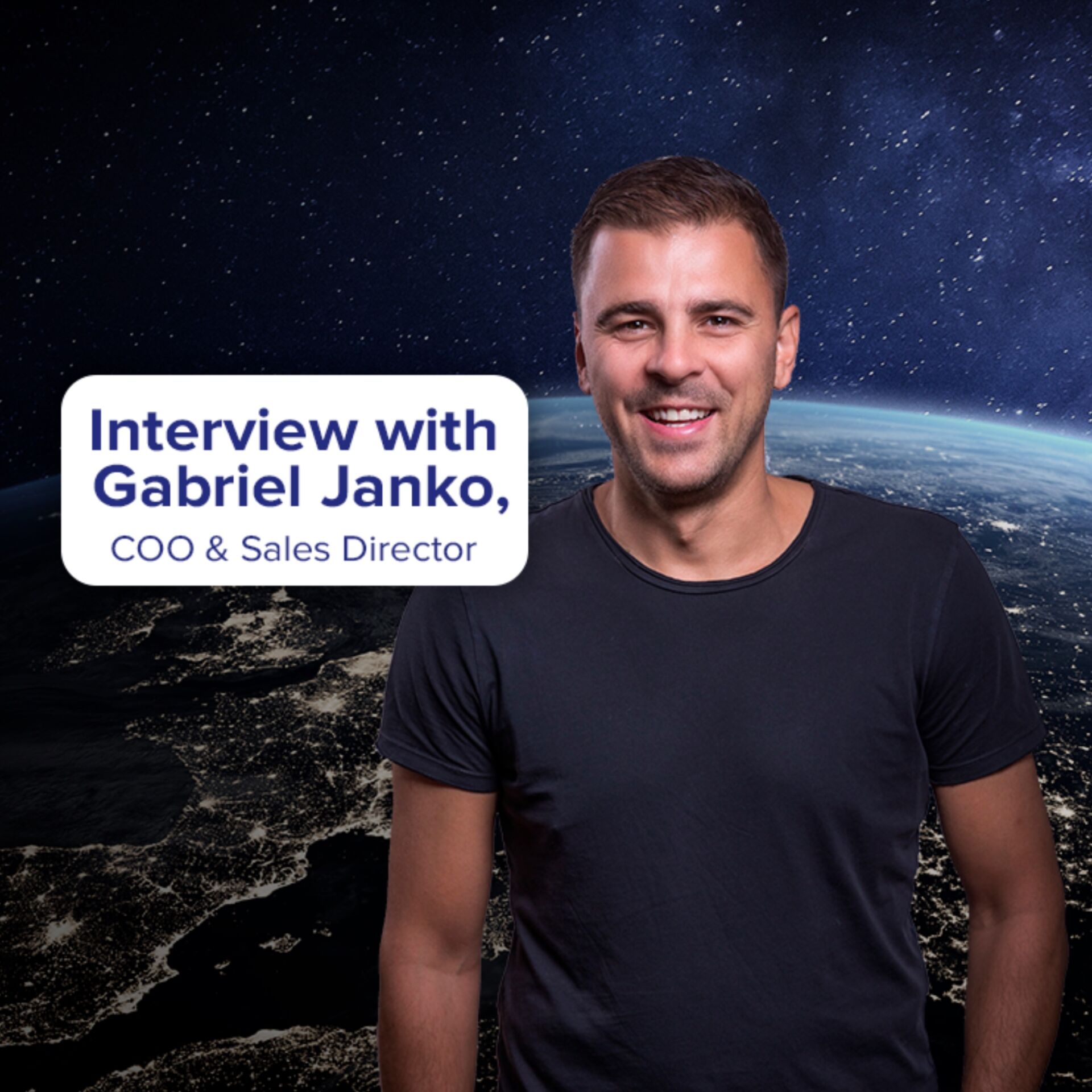 It's not enough for us to innovate in 2022 if we're not prepared for 2023 and beyond. The Octopus Newsroom resolution for 2023 includes being able to help outlets produce lightning-speed content with quality control and the most instinctive technologies available.
All Platforms. All The Time.
The Octopus Newsroom team designs limitless products. We have untethered the worlds of broadcasting vs. digital vs. social vs. linear/non-linear. Our flagship NRCS is designed specifically to adapt to your needs.
Story or Rundown-Centric Workflows
Social, Digital, and Broadcast publishing are integrated into each system section.
Coordinate real-time, future, and multi-channel output rundowns and planning in one simple interface.
Lightning-speed consumption and content distribution come with the risks of getting it wrong. Octopus 11, the reimagined flagship product, offers standard tools in the NRCS to have facial recognition, spell-checking with easy solutions for errors, and important name storage for easy retrieval to on-screen graphics. Speech-to-text technology reduces the writing workload of your team members with quality superior to any program available now. Logging an interview is no longer a time-consuming task.
Connecting With the World
As User-Generated Content (UGC) provides texture and tone for stories, it becomes more important than ever to have a direct line of communication with your audience. The information must be turnkey and simple to understand, which came to reality when iReporter was invented.
With "new information" having a lifespan measured in seconds, you can't afford to wait for a video to download, upload, transfer, or be edited. You can't miss critical information being shared with your journalists. You can't risk a copyright violation.
iReporter is a turnkey platform that expands your team of content gatherers to your community with customized branding and a simple interface. Your mobile journalists, viewers/fans, and stringers can work in the same interface for maximum efficiency.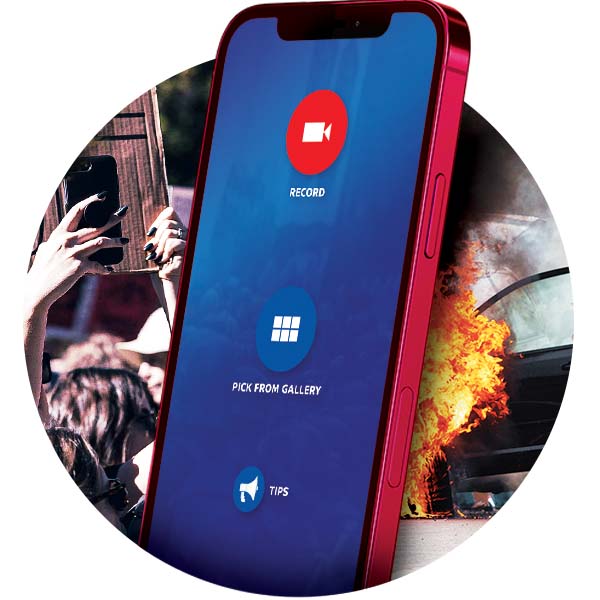 When the world was forced to stay at home, the popularity of working from home overwhelmed corporations that were stuck in the past and demanded on-site worker return. This was mostly due to technology that didn't allow the same oversight as in the office.
Octopus Newsroom has shattered all the barriers of teams that want or need to work remotely. Our products are designed to suit hybrid, on-premise, or mobile teams without switching between interfaces or designs. You can do it all anywhere, which leads to higher worker satisfaction and retention, on top of increased flexibility in hiring.
The revolutionary planning and collaboration tool, K:OR, offers unprecedented communication with team members, shattering geographical boundaries and limiting the need for time-consuming meetings. Coordinating breaking news for multiple platforms or working on long-range plans is simplified and streamlined with K:OR.
Cloud-Based Solutions for Content
Every content provider globally focuses on "meeting the viewer where they are," whether that's streaming, linear, social, or multi-channel apps. The use of the cloud provides more accessible and affordable solutions. Other key benefits of cloud-based solutions are:
Scalability

Fast deployment

Redundancy

Disaster recovery
All Octopus products are cloud-based and designed to allow teams to collaborate remotely. The flagship product, Octopus 11, can be also deployed on-premises because it remains the preferred option among some of our customers.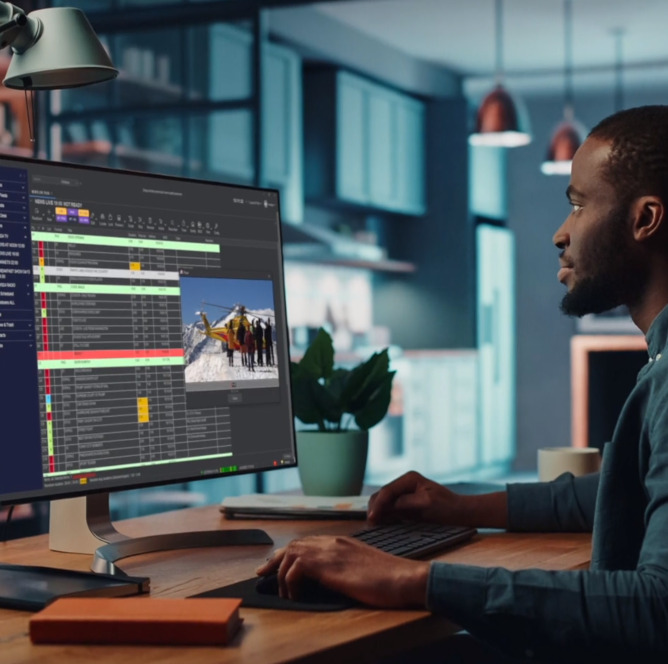 Exemplary Security
You should be able to run your business remotely without worrying about the security barriers being manipulated. A hacker is working to break through every new security upgrade. The dark web continues to grow and manipulate legitimate programs and threatens viral sabotage of global systems.
Octopus products adapt to broadcasters' corporate security policies, offering encrypted client-server communication with an additional security elevation using certificates for the highest security levels. Octopus uses industry-standard SSL/TLS Protocols and Cipher Suites for high-security information exchange between server and client. On top of that, every request needs to be authorized. Octopus also uses sophisticated protection from Java vulnerabilities and always keeps it up-to-date.
Octopus also believes in the flexibility and accessibility of each program, but also with custom controls to avoid users who don't need access to each part of a software program or cloud-based systems.
Automation Expansion
Automated newsrooms and production facilities are no longer just for the elite. It's a standard practice to control costs and focus workers on tasks requiring human interaction—Octopus teams with the top brands in automation and playout to make seamless transitions to our superior products. Octopus leverages systems to run natively and effectively the entire news production, increasing productivity and speeding up reporting.
Automation also offers solutions for companies with a central headquarters that serves multiple communities. Redundant processes can be streamlined into one location while allowing local journalists to focus on hyper-local details.
A New Year, A New Opportunity
Octopus aims to be at the forefront of your company's needs in 2023 and beyond. Our innovation is impressive on a grand scale, but the client-specific solutions make us stand out from the rest. We believe content dissemination is a living, breathing entity. You won't find a global company more dedicated to keeping you on the cutting edge with cost-effective and customer-based services for every pressure point of the industry.