Octopus Newsroom and VSN Innovation & Media Solutions (VSN) are now collaborating for a simplified, streamlined, and swift content production that funnels the most critical systems into one easy user interface. The joining of these two global companies escalates each brand's authority in the production landscape.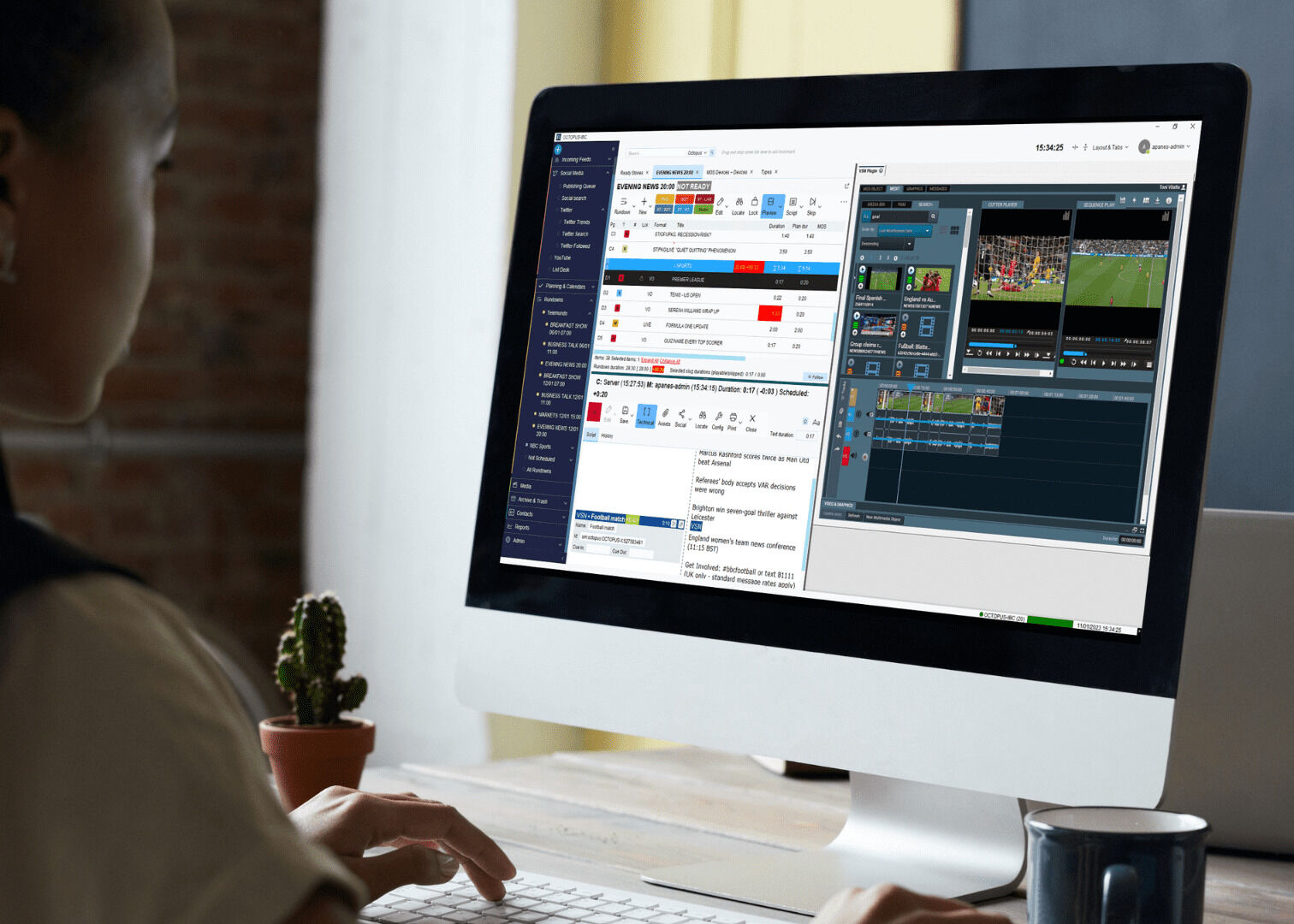 About the Companies
Octopus Newsroom is a multi-pronged innovation company with more than 20 years of experience building and advancing the art of content production worldwide. The flagship Octopus 11 product dropped in 2022, becoming a game-changer in an evolving media world. The system doesn't just move with the pace of innovation, it leads the way with an updated system specifically designed to release the chains that limited production to studios and office spaces. Octopus Newsroom didn't just make the process better, they made it easier for every user touchstone.
VSN's software solves any need to manage, archive, produce, plan and distribute media for TV channels, production companies, OTT platforms, public organizations, the educational sector, and content distributors. VSN offers scalable, integrated, and web-based solutions ready to be implemented in the cloud, on-premise, or hybrid environments, under licensing model or through subscription as a service (SaaS). Headquartered in Barcelona, Spain, VSN has been advancing the full scope of content production since 1990 and now brings a seamless transition to mesh all systems into a user-friendly and efficient platform.
The true power of this alliance can be seen at Teleantioquia in Colombia. The leading local channel in the Colombian region of Antioquia spent a decade building a powerful dynamic with VSN over the past decade. When it came time to collaborate with a new newsroom computer system, the leaders at Teleantioquia realized Octopus NRCS fits all their needs and even pre-emptively offered solutions.
Octopus not only is boosting the capabilities of the content production but is empowering Telenatioquia with an unparallel edge in terms of integrations with teleprompters and playout systems, social media management and collaboration of the all the team members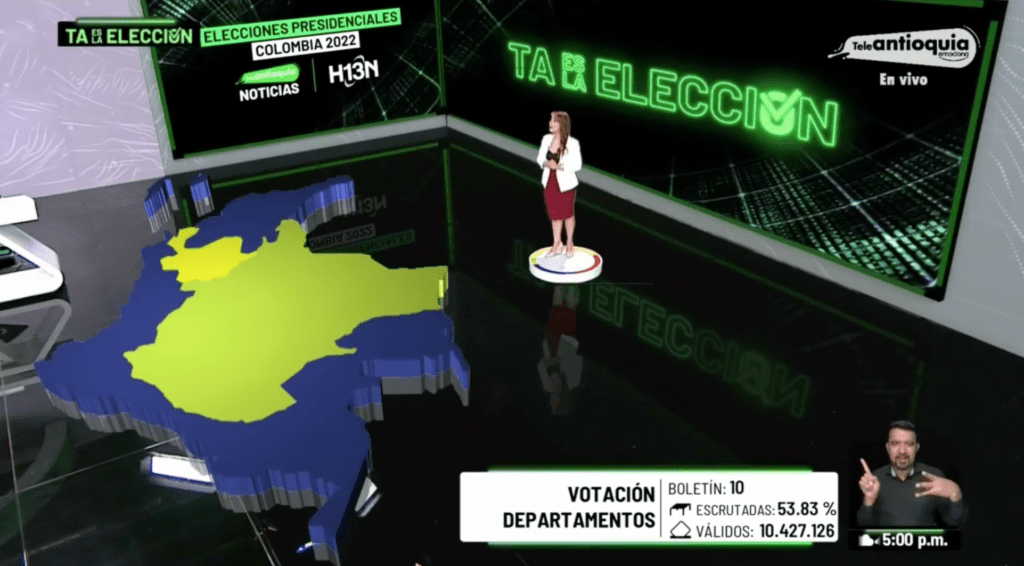 The brain trusts at VSN and Octopus Newsroom have been relentless in their approach to offering the most advanced technology without bogging down systems or computers and requiring a user to have multiple programs open and endless web tabs weighing on the machine's processors.
The success of this collaboration is focused on VSNExplorer and VSN NewsConnect.
VSNExplorer suite is a state-of-the-art content and media management system. It breaks down the silos of content archiving from different distribution points and funnels the entire content catalog into an easily accessible place. It is an indispensable solution for any company that works daily with multimedia content. Thanks to its different modules, this suite becomes the core of all media management activities within any media company.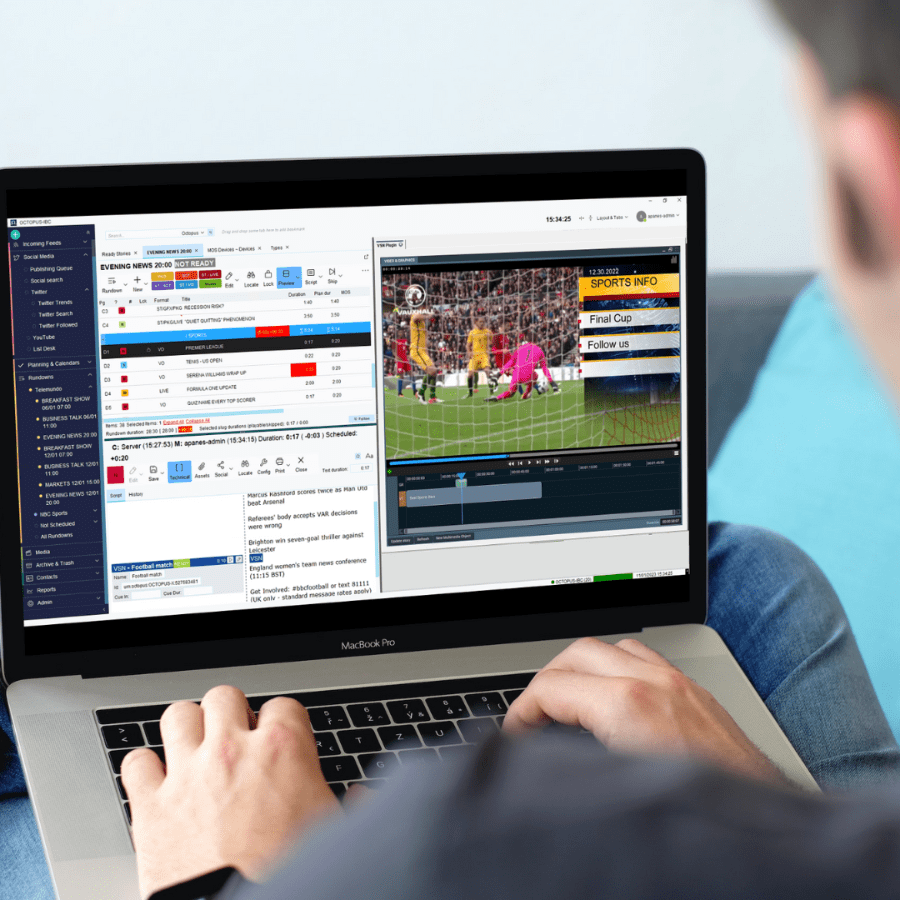 VSN NewsConnect allows journalists and content creators to access their NRCS, CG, NLE, studio playout, and MAM systems from a single window. All this can be done without installing more software on computers on-premise, hybrid, or in the field. One window gives a view of all critical systems, providing an edge for your team to produce faster, better, and more consistent content.
Octopus 11 was designed with mobility and cloud solutions in mind, with custom controls yet broad adaptability to any third-party system. Octopus' systems stand in a class of their own but build a content empire when meshed with other vendors' products.
What's really notable about this collaboration is the value organizations can get from the products themselves and the savings of additional memory or monitors to enhance workflow. With both systems allowing for 100% cloud operations, there are no geographical limitations.
Allowing multiple users to create and produce news and live shows simultaneously brings unprecedented value, and streamlined workflows can help with employee burnout and staff retention.
The Octopus-VSN united interface places an end-to-end solution at each journalist's fingertips and creates a unique tool for news and live events workflows. The system can be configured to the location's specific needs and individual users.
Every user, from the producer to the reporter to the host to the director, will have centralized access to graphics, video, scripts, social media, and digital in real-time. This unified workflow is unprecedented.
Configure the system to match your journalists' daily needs with all sources and archived content centralized for easy access. Ingest, planning, searching, editing, and publishing can all be achieved within a unified workflow. Every user is focused on one central system, building production in sync and exceeding all standards.