We realize NAB is more than just booths and brochures, it's a gathering of the minds that make our industry thrive in a demanding world. We also appreciate the unique interests of attendees and the downtime we need in the convection chaos to explore the fantastic attractions in Las Vegas. The average casino game and comped drinks won't excite the innovative minds of NAB attendees. Tech lovers are looking for next-level entertainment, and Las Vegas is ready to suit every style of leisure fun and excitement.
FlyOver Las Vegas
Less than four miles from the convention center, FlyOver Las Vegas is a popular attraction that allows visitors to experience a virtual flight over the city's iconic landmarks, including the Hoover Dam and the Las Vegas Strip, while also expanding to revolving global locations or an out-of-this-world experience.
Riders are suspended in the air on a moving platform while being surrounded by a large dome screen and special effects to create an immersive experience.
Techies will love this behind-the-scenes look at how FlyOver is made possible.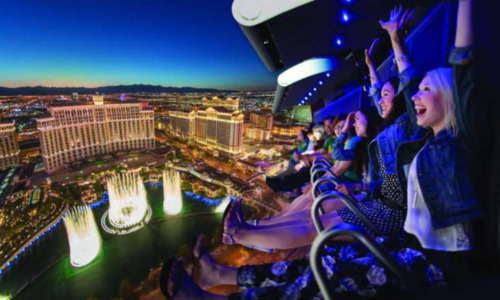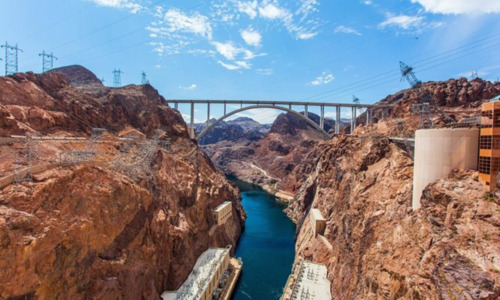 Hoover Dam
Visiting Hoover Dam is a great opportunity for engineers to witness one of the greatest engineering marvels of the 20th century. Built during the Great Depression, the dam stands as a testament to American ingenuity and determination.
Engineers can marvel at the dam's size, complexity, and innovative design, including its unique curved shape that allows it to withstand the tremendous weight and pressure of the water. Visitors can also learn about the various engineering challenges that were faced during the dam's construction, including the use of innovative techniques like cableways and cofferdams.
Engineers will love going deeper into the guts of the system by upgrading to a Guided Power Plant Tour.
Awakening at Wynn
The revolutionary new show Awakening at Wynn is an innovative production that uses cutting-edge technology to create a stunning visual experience. The show features a 90-foot-tall, three-dimensional puppet that 13 puppeteers control, creating a seamless and realistic performance. Technical people will be intrigued by the use of advanced technology, including the use of motion-capture technology to control the puppet's movements, along with projection mapping and high-resolution LED screens to create an immersive and realistic environment. The show also features an original score and live performers, making it a unique and engaging experience.
Innovative digital artists will be more intrigued after seeing how this masterpiece comes to life.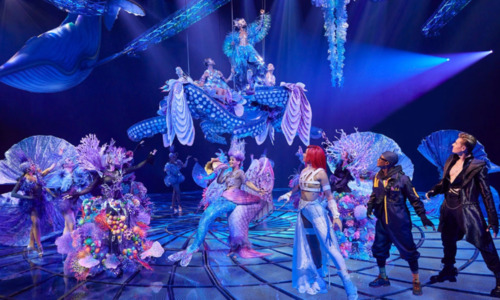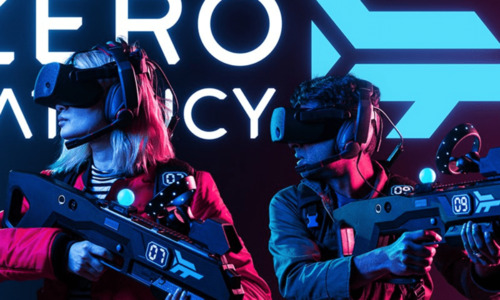 Zero Latency at MGM Grand
Zero Latency offers an incredible virtual reality experience that transports players to another world. Using state-of-the-art equipment and technology, participants can move around freely and interact with their surroundings in a fully immersive environment.
The games offered are action-packed and thrilling, from battling zombies to exploring futuristic worlds. For anyone looking for an exciting and unforgettable adventure, Zero Latency is a must-visit attraction that promises a one-of-a-kind experience that will leave you wanting more. Don't miss out on the chance to step into another world and experience the ultimate thrill ride.
Gamers will love talking about the opportunities that arise from free-roam VR.
Sandbox VR
Head to the Grand Canal Shoppes to find the Star Trek portal you've been waiting for your whole life! Sandbox VR offers full-body VR, including Star Trek: Discovery and other options like Deadwood Mansion and Unbound Fighting League.
Guests will be transported to another world where they can battle robots, fight zombies, or explore new universes. You'll be fully immersed in the game with 360-degree tracking, haptic feedback, and full-body motion capture. Sandbox VR offers a unique social experience, allowing you to team up with friends or family and experience the adventure together.
NAB attendees will love getting away from the convention floor, with reservations available through midnight.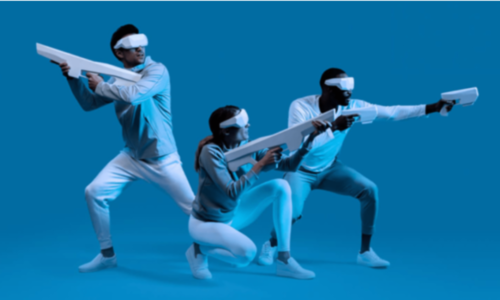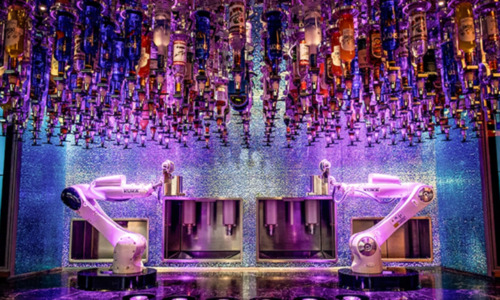 The Tipsy Robot
Robots are the buzzword of NAB and CES in 2023, so ride the trend all the way to the Miracle Mile Shops and get served a drink by The Tipsy Robot.
Instead of a traditional bartender, the bar features robotic arms that mix and serve your drink with precision and speed. You can even customize your order with the bar's user-friendly app, allowing you to create a unique cocktail that suits your taste. The Tipsy Robot offers a fun and futuristic atmosphere with neon lights, music, and a lively crowd, making it the perfect place to relax and enjoy a drink with friends.
Managers will love that this could be a business expense since it has to do with technology and robots, right?
Talk Tech To Us
What's on your schedule for NAB 2023? Tag us so we can share your favorite ideas with other attendees. Octopus is ready to help with your business needs for production innovation, but we also want to help you make the most of your time in Las Vegas with the best tech adventures outside the convention center.