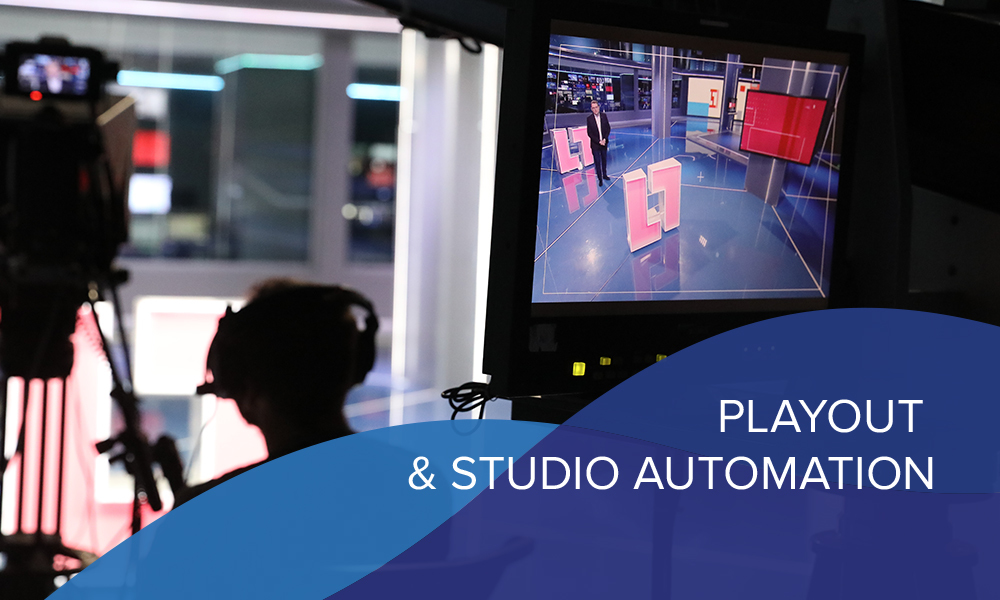 Automation has become a synonym for operational efficiency and newsroom productivity. A 24-hour news cycle requires news organizations to deliver more with less while maintaining the quality of information and the sustainability of costs. Powered by the specialization and integration of tools, news production can work from a scripted environment making it possible to automate workflows and many processes inside the newsroom. Octopus' techtacles leverage playout and studio automation systems to run natively and effectively the entire news production, increasing productivity and speeding up reporting. 
For broadcasting, automation aims to facilitate processes within a newsroom by using powerful scripting tools that permit systems to operate automatically. This means that production can run with minimal journalist intervention as it has been previously choreographed, and as production tools within the newsroom are in sync and can receive and send information in real-time. As the WAN-IFRA reports, automating newsrooms makes reporting more efficient, augments coverage, speeds up tasks, and increases the personalization of content.  
Octopus' techtacles offer integrations with playout and studio automation systems to power up control over the production cycle.  
Playout systems are in charge of converting and playing source media to an external on-air environment such as TV or radio. Although it performs similar functions as a media player (ex. CD/DVD player), a playout system goes beyond. It comprehends other features useful for the broadcast of content. Connecting playout systems to Octopus NRCs allows producers to instantaneously control the position, timing, and latency of media items, play multiple elements simultaneously, schedule media items to be aired, create a playlist-style newscast broadcast, and more according to the user's workflows. Octopus' integration with playout software through MOS, allows producers to keep stories and their graphics and multimedia pieces synchronized, manage changes in real-time with instantaneous communication with other technologies inside Octopus – for example, changes in a script will all be instantly updated to the teleprompter – and control other peripheral devices such as teleprompters. Performing all these activities inside Octopus UI makes it less likely for on-air errors to occur, as well as reducing the operator's working and training time. Likewise, by combining our techtacles it is possible to refine production, as with MAM systems, which along with playout systems streamline workflows using multimedia files. 
Similar benefits come from Octopus' integration with studio automation systems. With this MOS-driven connection, users can handle multiple activities at the studio all from their NRCS. Inside Octopus, users can easily select templates, previously prepared in the studio automation system, that will mandate the behavior of devices in the newsroom including lighting, camera positions, sound effects, graphic effects, and more. Likewise, it encourages fast and in-depth coverage as journalists can easily add automation templates to story elements and make changes (such as camera positions) from the rundown view without running the plug-in. In other words, Octopus' unique plug-in-less approach permits users to perform all these workflows natively from the main interface, without having to launch these systems in parallel.   
Breakneck reporting requires complete control over the broadcasting environment. Today, TV and radio are no longer a duopoly in the broadcasting market. Over 4.48 billion people currently use social media and many of them use the internet as a primary source for news.
Discover how our tech-savvy techtacles power digital news delivery. Don't forget to like, share and subscribe!