As the world precariously moved out of the pandemic's shadow, 2022 brought caution and optimism. The Octopus team turned all of the struggles journalists and content creators faced during the tough years and parlayed them into innovative tools and platforms for the future.
First, we want to thank our clients, partners, and friends around the world. As it stands, Octopus is now teamed up with 350 broadcasters and production facilities in 70 countries. With 2023 upon us, we would like to show you what we have achieved together this year.
The Top Successes of 2022
Octopus offers more solutions than ever with widespread partnerships with third-party vendors. We work with the biggest names in the industry and accommodate all budgets and staff sizes.
Behind the scenes of the pandemic, we saw and heard our client's ideas and feedback to adapt to a remote and hybrid work environment. We took that feedback to the Octopus lab, where our engineers and IT experts emerged with a new flagship product – Octopus 11.
We wanted to improve the system for current and future needs without creating another stressful step of learning a whole new platform. In fact, we made the system even more powerful, secure and gave it a modern facelift that made it easier to use without losing the familiarity of this intuitive interface. With more modern buttons and options, Octopus 11 still keeps the malleability for clients to create their own Octopus layout.
With the trending dark mode and more internal collaboration between systems, Octopus is now the only window you need to work between graphic and playout systems while prioritizing the most important parts of your process, be it story-centric or rundown-based.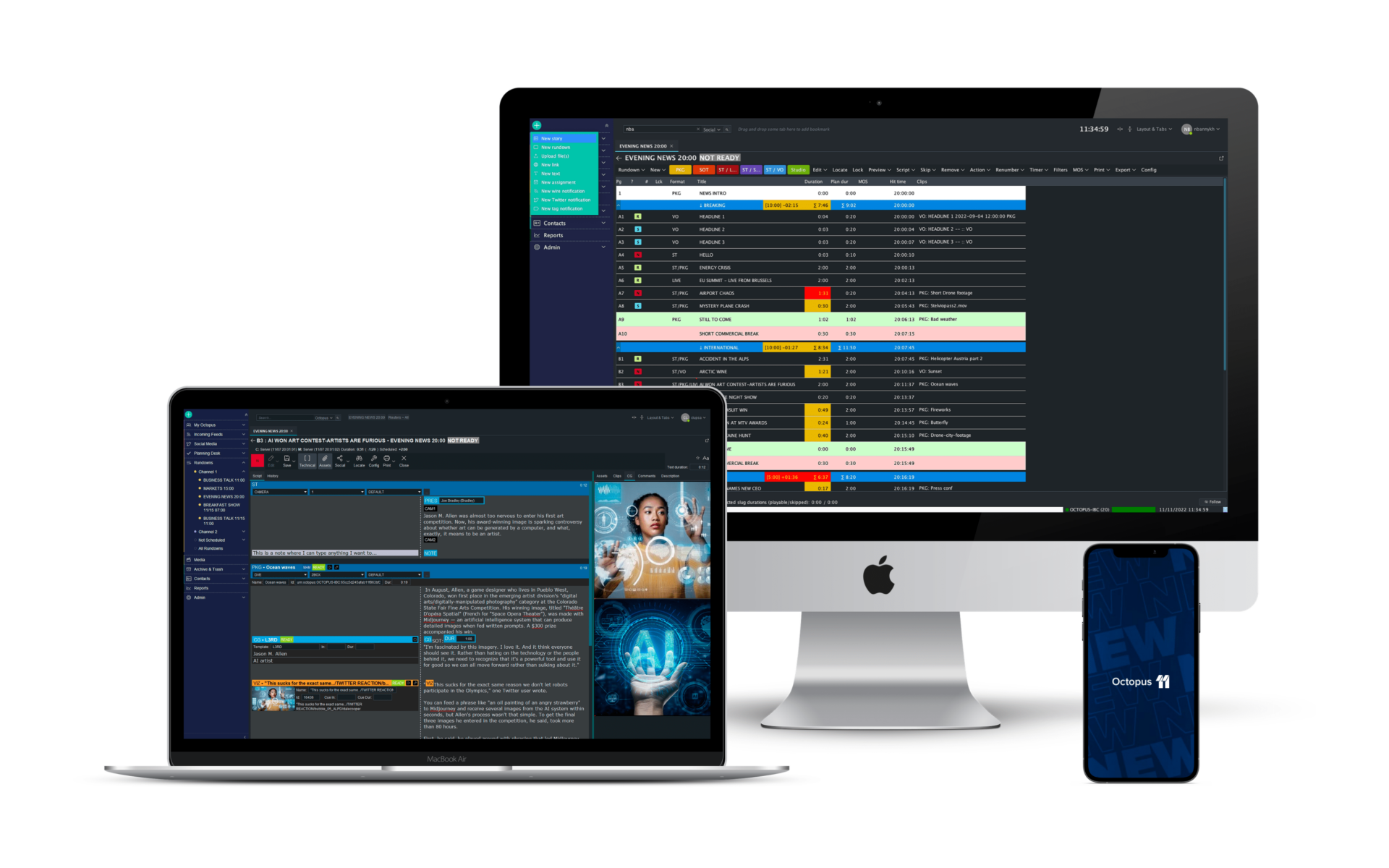 iReporter Advances Engagement for bTV News in Bulgaria
Gathering media from the field can be expensive and time-consuming, with the extra human effort needed for uploading, downloading, and validation. The iReporter video gathering platform offers an express lane on the highway of content sharing. It puts news gathering and direct connection between your reporters, viewers, fans, and stringers.
iReporter is already making a huge impact at the most popular channel on the Bulgarian market. With customized branding and smart marketing, the iReporter app brought bTV News 2,000 downloads in the first week. Hundreds of copyright-cleared content were vetted and presented on various platforms.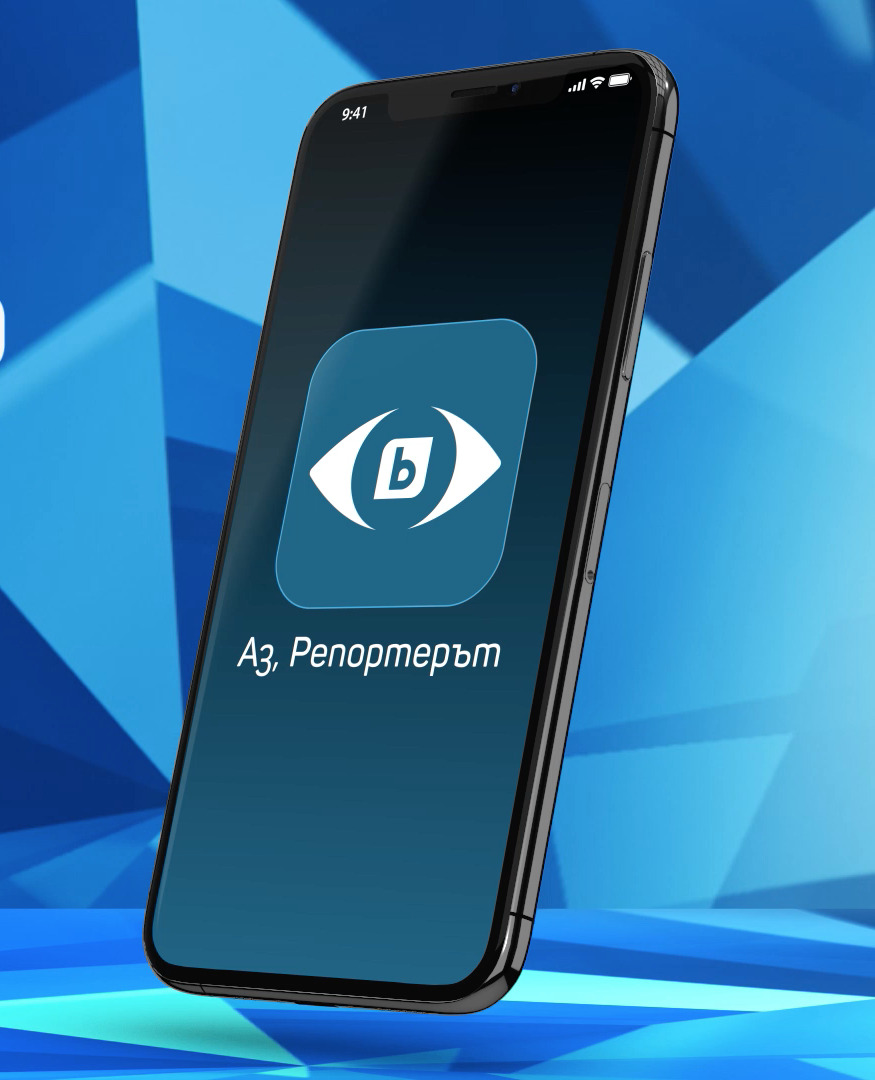 Octopus Drives Production at the Biggest Commercial Channel in Finland
We face tough competition when pitching our newsroom solutions in Finland, especially in the cutting-edge city of Helsinki. When MTV tapped Octopus to help revamp the workflow process and distribution channels, we spent the year implementing and adapting to their needs.
With the forward-thinking production workflow, MTV is ready to use Octopus for production for all their platforms. One Octopus system will be able to accommodate all distribution channels and adapt easily to future streams that arise.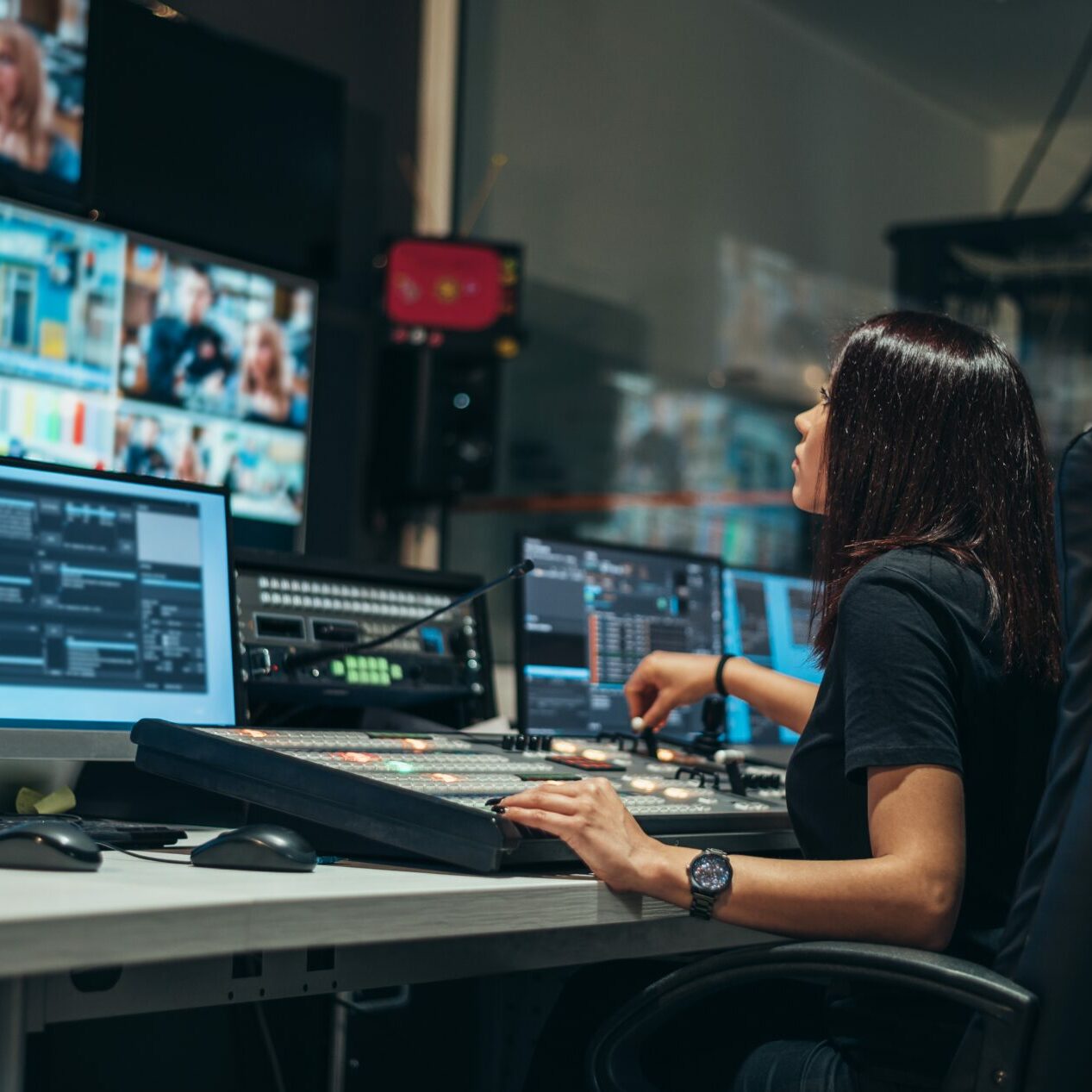 Bharat 24, a New Member of Octopus Family
As Bharat 24 – Vision of New India, defines dynamic and emergent New India, Octopus Newsroom will be powering the production and story-telling process across the country. Their team of 4,000+ journalists equipped with our mobile and powerhouse technology will elevate the level of journalism, accountability, and storytelling.
Octopus team was on-site training with customers of the new channel Bharat 24 in Noida, India. Divya Jain, our APAC Project Manager, showed the newsroom's team all Octopus features for the smoothest launch.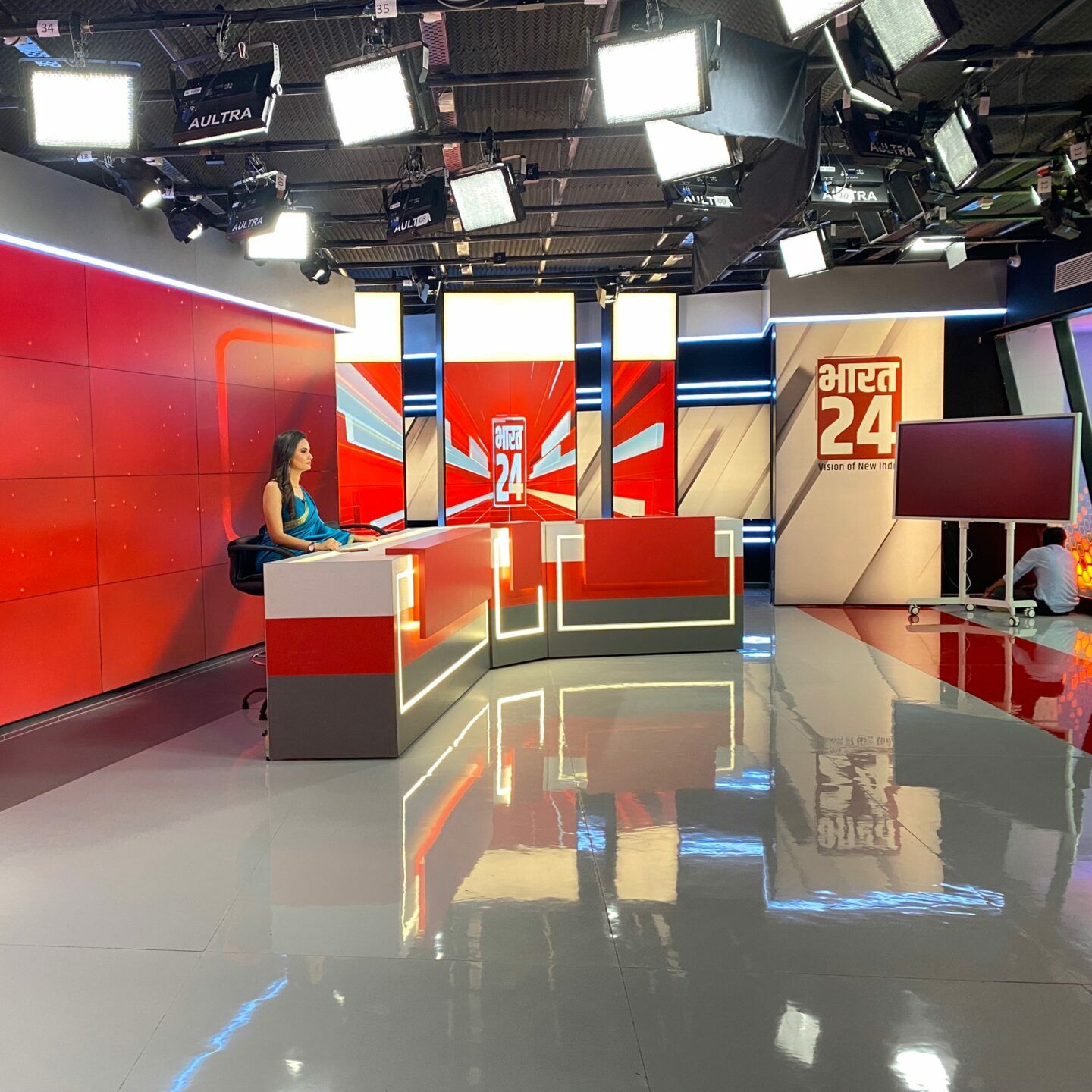 CH Media Make the Switch to Octopus
As a testament to Octopus' adaptive scope, we joined forces with CH Media in Switzerland to install, customize, and train hundreds of users.
This was a mammoth task funneling the familiar workflows of three different newsroom computer systems across five stations into one collaborative and connected Octopus system. This partnership elevated the ability of CH Media's assets to communicate quickly, clearly, and unified without losing respect for individual properties' needs.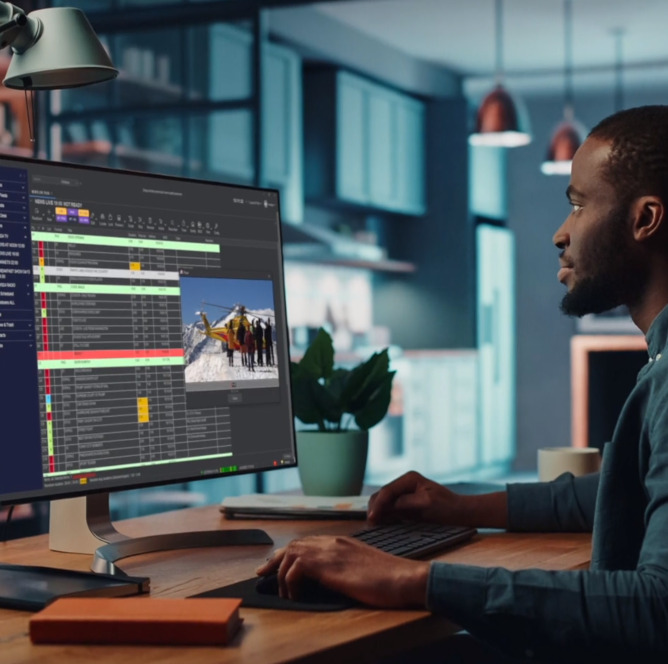 With several new products designed to meet and exceeds content distribution and production demands, Octopus leaders were beyond excited to return to the trade shows. We didn't want to miss a chance to shake hands and showcase our new products with one-on-one sessions catered to the needs of each potential client.
Octopus team members visited IBC, NAB, Broadcast India Show and are still working through the follow-up calls and demos for larger groups within each organization. We believe in one hour of a presentation, we can show you why our assets are the best choice for the future of content creation in this demanding landscape.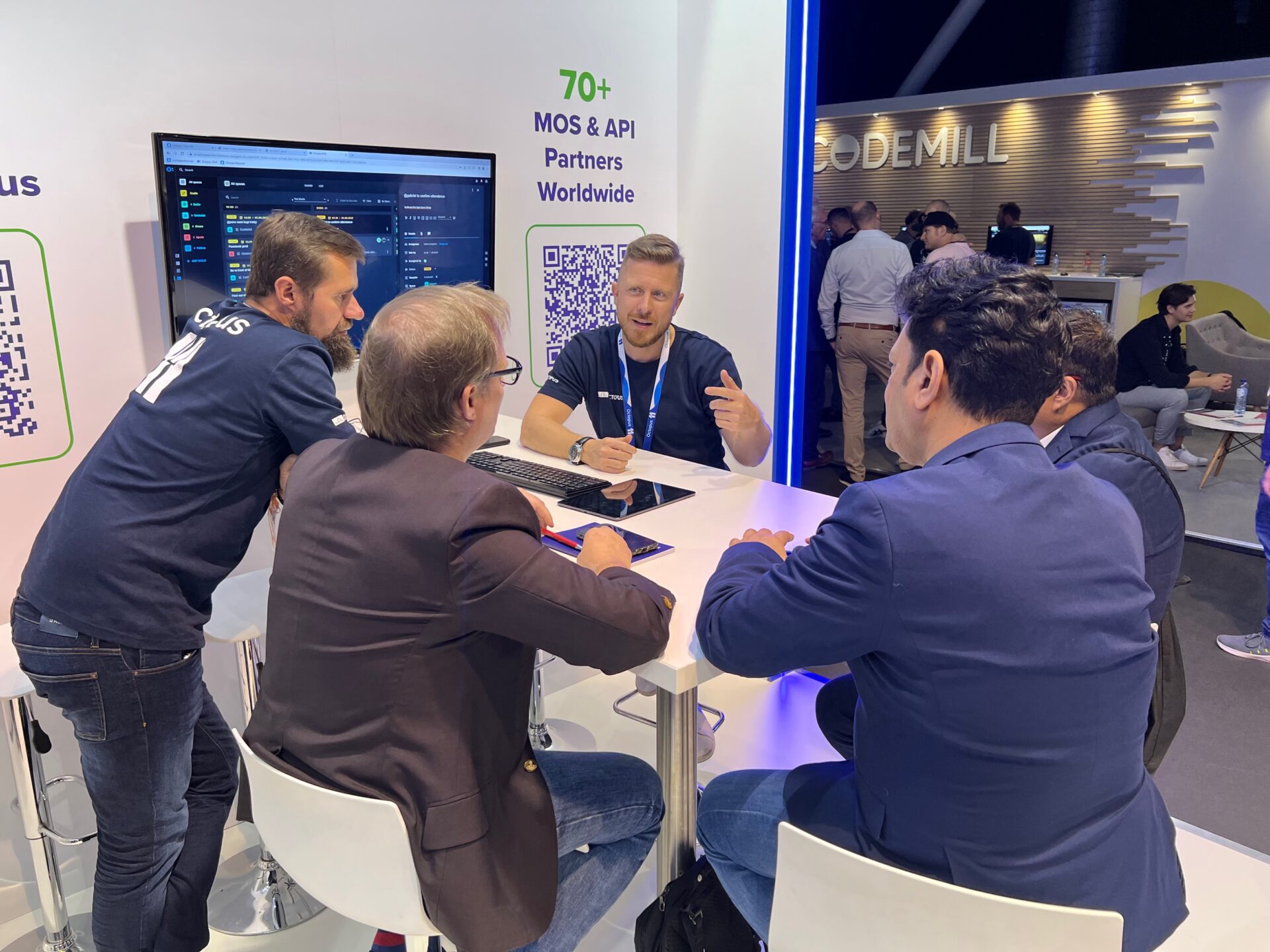 What's Next?
Octopus' core value of always innovating means we don't rest with the best of 2022. We are working to predict and transform our products for future needs.
As we wish you a global happy holiday, we're looking forward to meeting and exceeding your organization's needs in 2023. Reach out to us to schedule a free, personal product demo in January or February. We can't wait to show you why Octopus is the proven and reliable choice for the future of this industry.